What was 2016 like for you?
As for me, it was the busiest, most challenging, most life-changing and most adventure-filled year of my life to date.
It was the year that I moved to a new condo, the year that I was able to watch the New York Fashion Week: Men's live for the first time, the year that I proposed to my girlfriend at Niagara Falls and ultimately, the year that I got married.
Now year after year, it has been our tradition here to write a blog post like this one which highlights the top stories in men's fashion and lifestyle that got featured here on PGG.
So gentlemen, without further ado, here is the Best of Pinoy Guy Guide in 2016.
1. Smart Casual featuring H&M Gingham Long-Sleeves and Wrangler Denim – I started 2016 with a new long-sleeved shirt I bought from H&M plus a new pair of denims from my favorite brand of jeans – Wrangler.
2. Daniel Wellington: The Minimalist Watch for Preppy Guys – Sometimes, simple is better. Daniel Wellington revolutionized the watch industry by popularizing simple and minimalist watches for men.
3. Manscaping: Shaving Body Hair with Philips Body Groom Kit – Admit it or not, some of us would like to trim or shave our body hair for aesthetic purposes. This body groom kit from Philips does the job. If you don't want to go to waxing salons to have it all shaved, you can use this device to trim down excess body hair and pubes as necessary.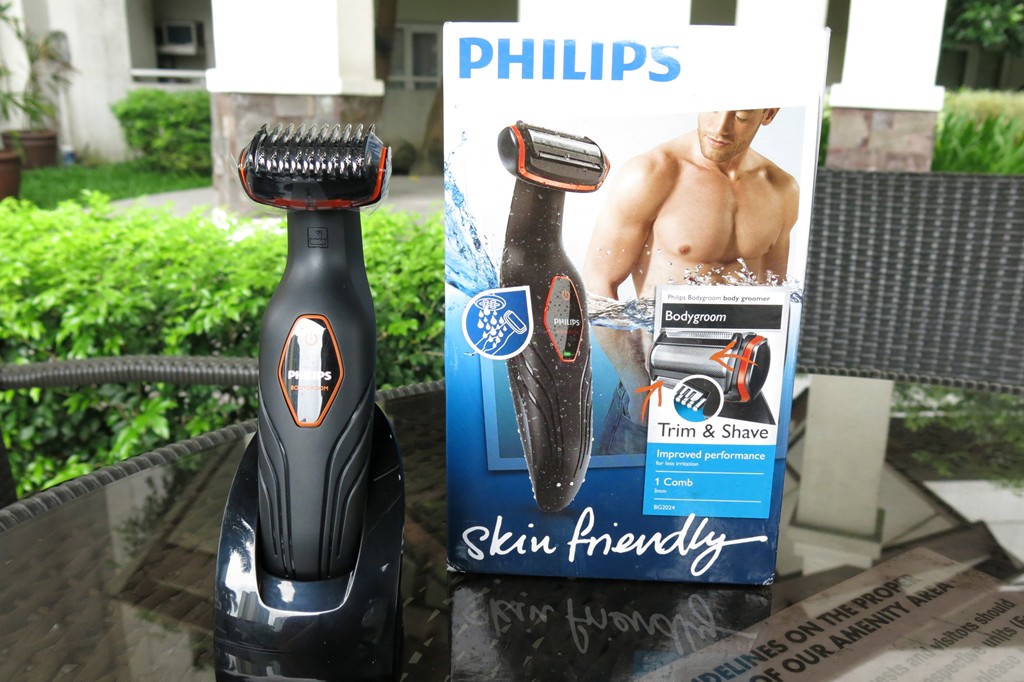 4. Toys for the Big Boys: Samsung Galaxy S7 Edge and Gear VR – While Samsung had a controversial year with the Note 7, they were still able to come up with a true masterpiece which is the Samsung Galaxy S7 Edge and Gear VR. In my honest opinion (and based from reviews from other tech sites), the S7 has the best camera in any smartphone as of this writing. I know for sure, because I bought one.
5. Pinto Art Gallery: A place for singles and couples this Valentine's Day weekend – Bored with the usual movie dates? Fret not because Pinto Art Gallery is one unique place to spend the weekend with your date. Appreciate art and learn more about the Filipino culture in this relaxing place in Antipolo.
6. Exclusively His: Modern Men's Suit for Weddings, Proms and Graduation Balls – February is Valentine and prom month so we took the time to feature this modern men's suit for weddings, proms and balls from Exclusively His.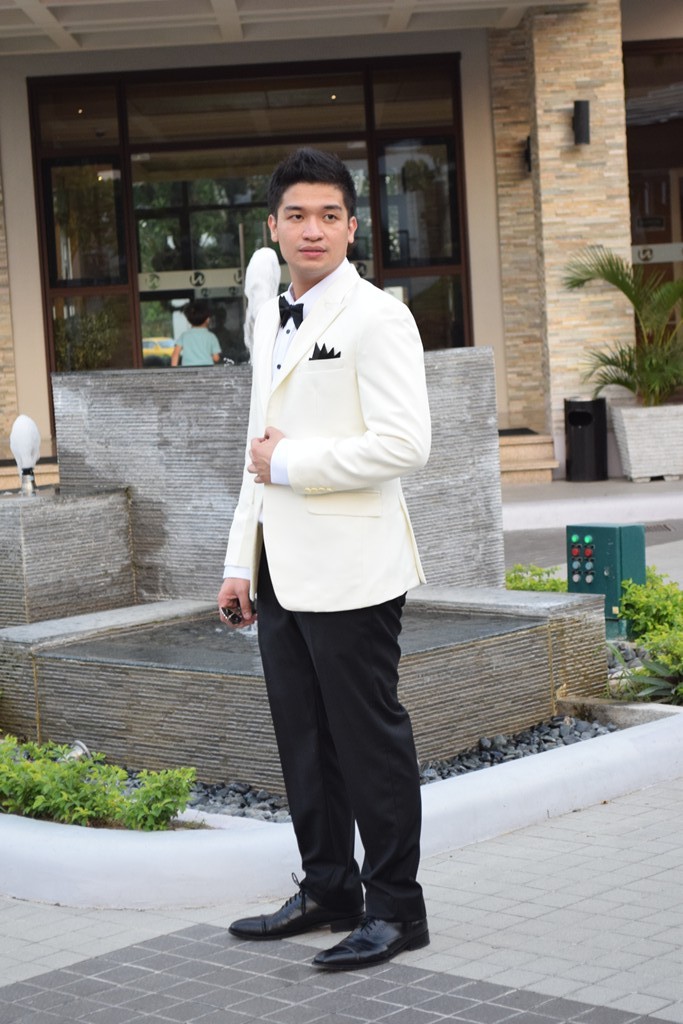 7. Nautica Fall/Winter 2016 at the New York Men's Fashion Week – One of the reasons why I like Nautica is that their apparel matches my choice of style. In this post, I showcased their men's collection for the Fall and Winter of 2016, which consisted of vibrant jackets, sweaters, shirts, coats and pants.
8. Two Summer Bags in One: Wrangler Backpack + Flight Bag – It is not very often that you will find a bag like this one from Wrangler. A backpack and a flight bag in one!
9. Penshoppe Camo-Inspired Casual Men's Long Sleeves – Got this unique long-sleeved casual shirt from Penshoppe. Notice the unusual camouflage-inspired prints on the shirt.
10. Black Market Underground Bar and products I use from Nivea Men – Discovered a hidden bar in Makati City called Black Market along Chino Roces. Check it out in this post and find out some of the products that I use from Nivea Men.
11. Why It Is Hard for Guys to Make New Male Friends And What To Do About It – In this post, I wrote about my observation on why it is hard to make friends as a guy and what you can do about it. It is perhaps the best blog post I have written in 2016 and one which I am truly proud of because it has helped many of my readers in making friends.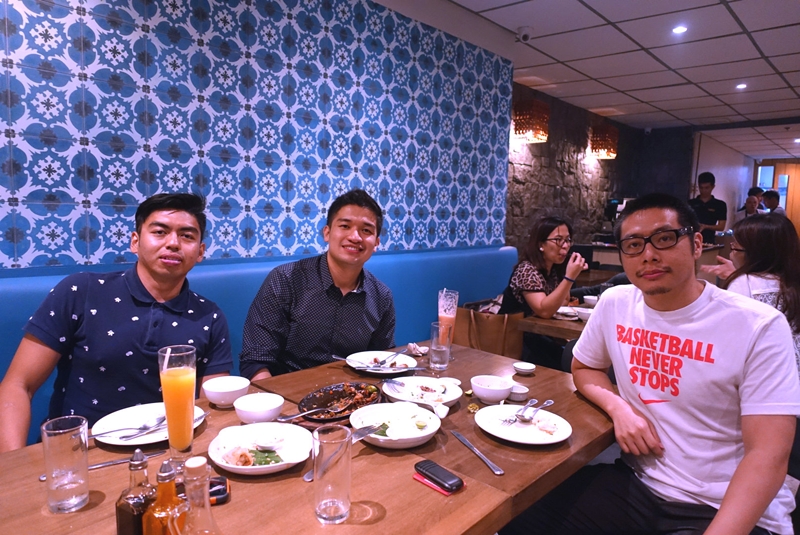 12. FITspiration from The Century Tuna Superbods 2016 Finals – It is the tenth year of Century Tuna Superbods so I published here photos during the show to inspire you in achieving your fitness goals. I'm sure this post will be of good use especially that New Year is here!
13. Stylish Summer Staycation at Azumi Boutique Hotel – Last summer, I went with my family to Nivea's Slidefest in Alabang. We stayed there for the night at the stylish Azumi Boutique Hotel.
14. Concept: Men's Pocket Square Wallet – Here on PGG, we sometimes feature product ideas which we hope will be available in the market someday, just like this men's pocket square wallet concept.
15. This year, I managed to attend two major car shows with my brother. One is the Manila International Auto Show held last April and the other is the Philippine International Motor Show held last September. Find out the latest and greatest cars of the year in these two stories featured here on Pinoy Guy Guide.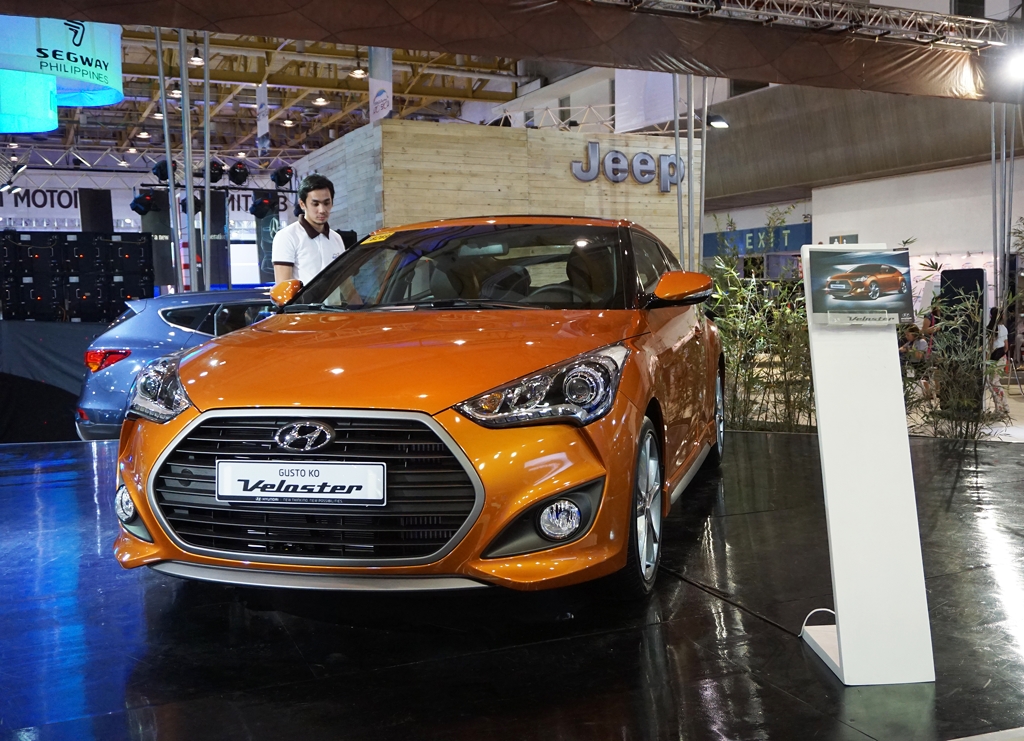 16. The Millennial Wallet under 300 Pesos from Penshoppe – I accidentally broke my old wallet while in the mall last June. Good thing I was able to find and buy an instant replacement from Penshoppe. Costing less than 300 Pesos, this wallet serves as my everyday wallet and one which I encourage students to buy because it is stylish and really affordable too.
17. Mosaic by the Creek: Restaurant, Café, Bar and Art School In One –  My friends and I got invited to this new restaurant, café, bar and art school in Marikina called Mosaic by the Creek. Aside from serving sumptuous food, they will teach you how to make your very own mosaic artwork. Cool!
18. Meng London: Who would have thought that silkwear looks good on guys? –  Headquartered in London, Meng shows us that silkwear is not only for women, it is for men too. And surprisingly, it looks good on guys!
19.  Pinoy Guy Guide is live at the New York Fashion Week: Men's Spring/Summer 2017 – Achievement unlocked! This year I was lucky enough to get invited to the New York Fashion Week: Men's in person! I got to witness with my own set of eyes how they do shows at one of the fashion capitals of the world.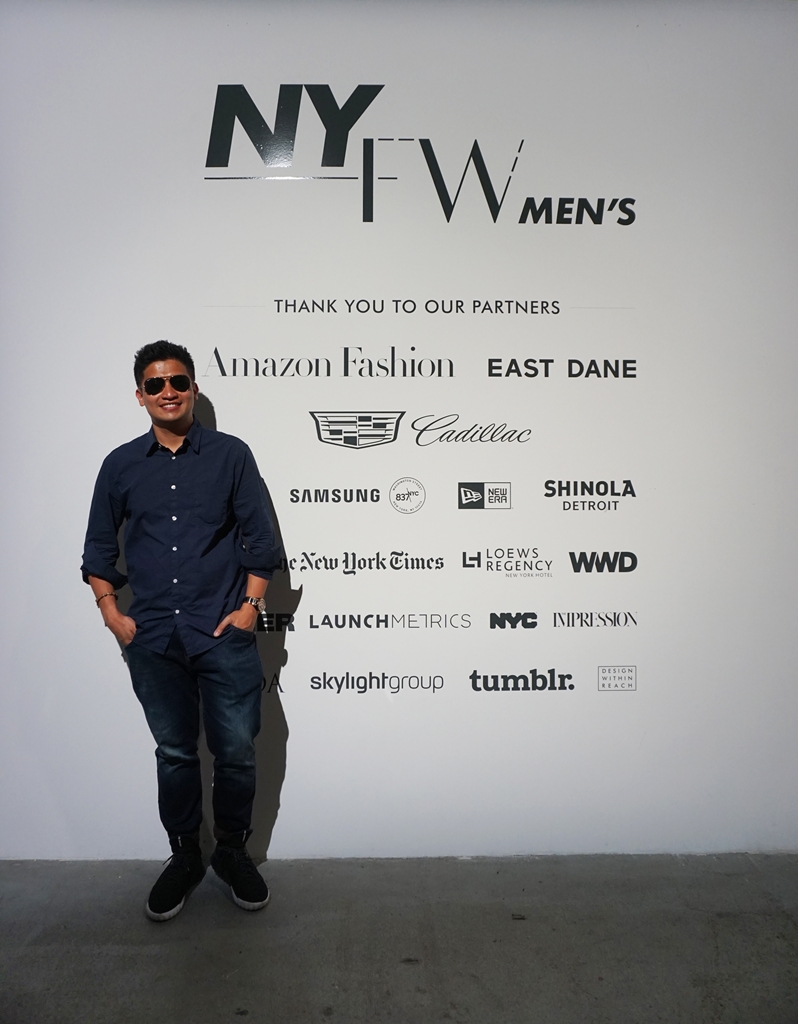 Some of the stories I covered for the NYFW are:
20. Converse and their kickass Chuck Taylor All Star Woven Sneakers – Following from the story of #19, you may be wondering what I wore at the New York Fashion Week, right? Well in one of the days, I sported the new Chuck Taylor All Star Woven Sneakers from Converse. It is so eye-catching that I received a lot of compliments for it.
21. STM Arc Laptop Sleeve and Trestle Backpack for Guys on the Go – STM is currently my favorite brand of bags for my digital gear. Their Arc Laptop Sleeve and Trestle backpack serve as my go to bag everytime I go to work or whenever I'm out for blogging events.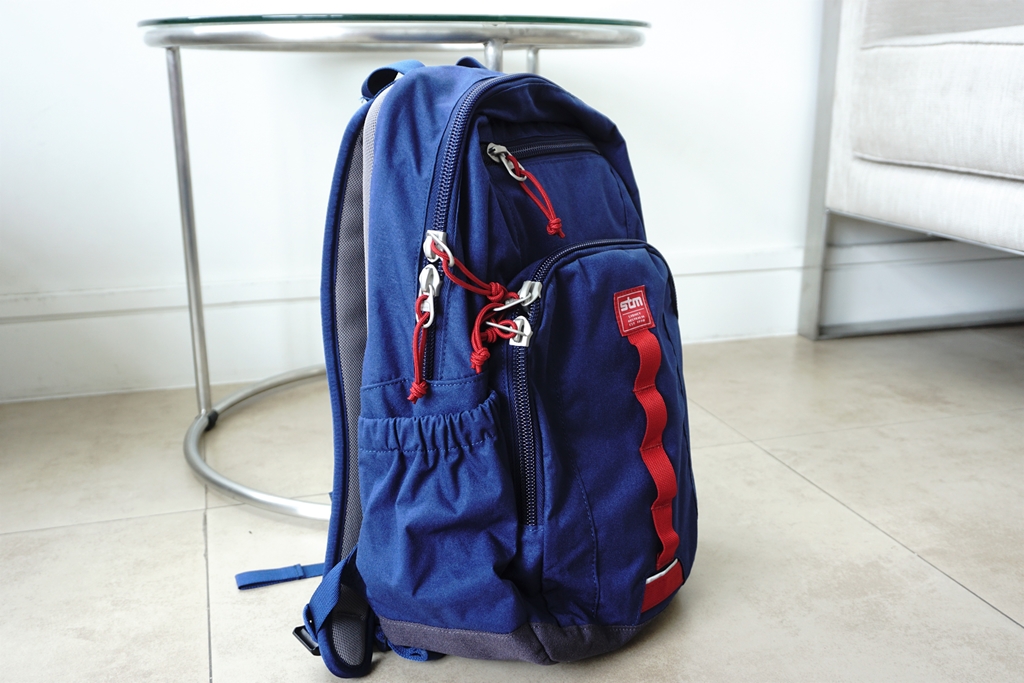 22. Mr. Burberry: A fragrance that exudes masculine sensuality – A scent inspired by London, Mr. Burberry currently serves as my perfume for date night and formal occasions. I love the sensual scent which is an instant turn on to women.
23. Artistic Smartphone Photography with the Huawei P9 Dual Lens Leica Camera – While there is no doubt that the Samsung Galaxy S7 Edge is the king of smartphone photography in 2016, I won't discount the fact that Huawei P9 comes in close at the second spot. The Huawei P9 has outstanding tricks up its sleeves such as its monochrome mode and depth of field effects. I also noticed that colors in the photos taken by the P9 closely resembles reality – thanks to its Leica Dual Lens camera.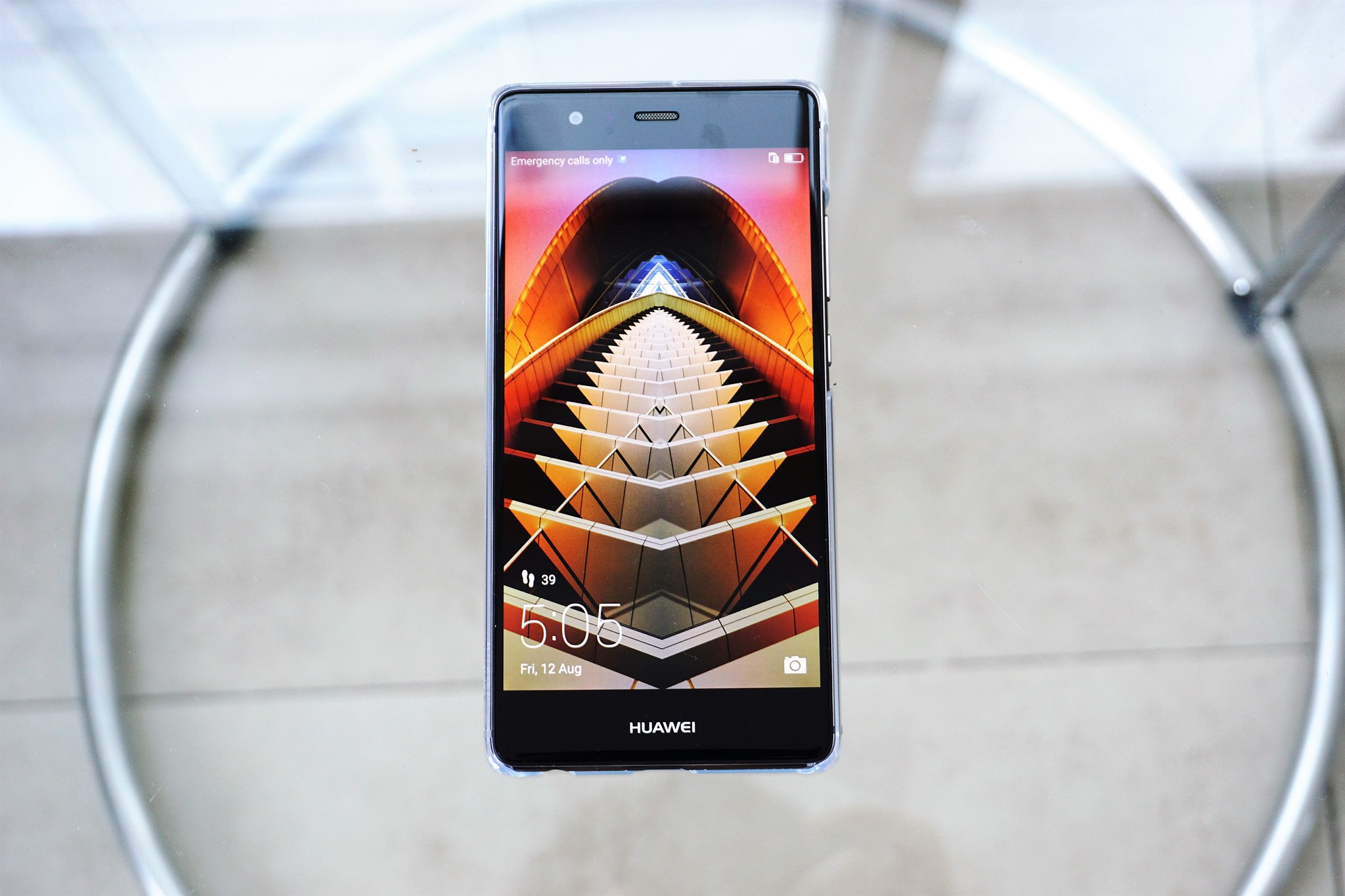 24. There is Nothing Like a White Pair of Sneakers – This year, we saw the influx of white pair of sneakers as influenced by Stan Smiths which sell like hotcakes. And since all the Stan Smiths were sold out when I was in the mood to shop for one, I picked an alternative instead – the Nike Backboard II.
25. Grips Ignite Men's Body Spray: The Cologne for Highschool and College Students – Here on PGG, I make sure to feature fashion pieces and grooming products of varying price ranges. From the high end, to the mid range and then down to the low end, there is something for everyone of every budget. In this post, I featured Grips Ignite Men's Body Spray, an everyday men's cologne which highschool and college guys will love.
26. Delish Finds at Brasserie on 3 at Conrad Hotel Manila – The "-BER" months leading up to Christmas is all about getting fat. So keeping up with the spirit of the season, we tried the newest buffet in town at Conrad Hotel's Brasserie on 3. The relaxed ambiance and splendid food are two things that will make you come back over and over again.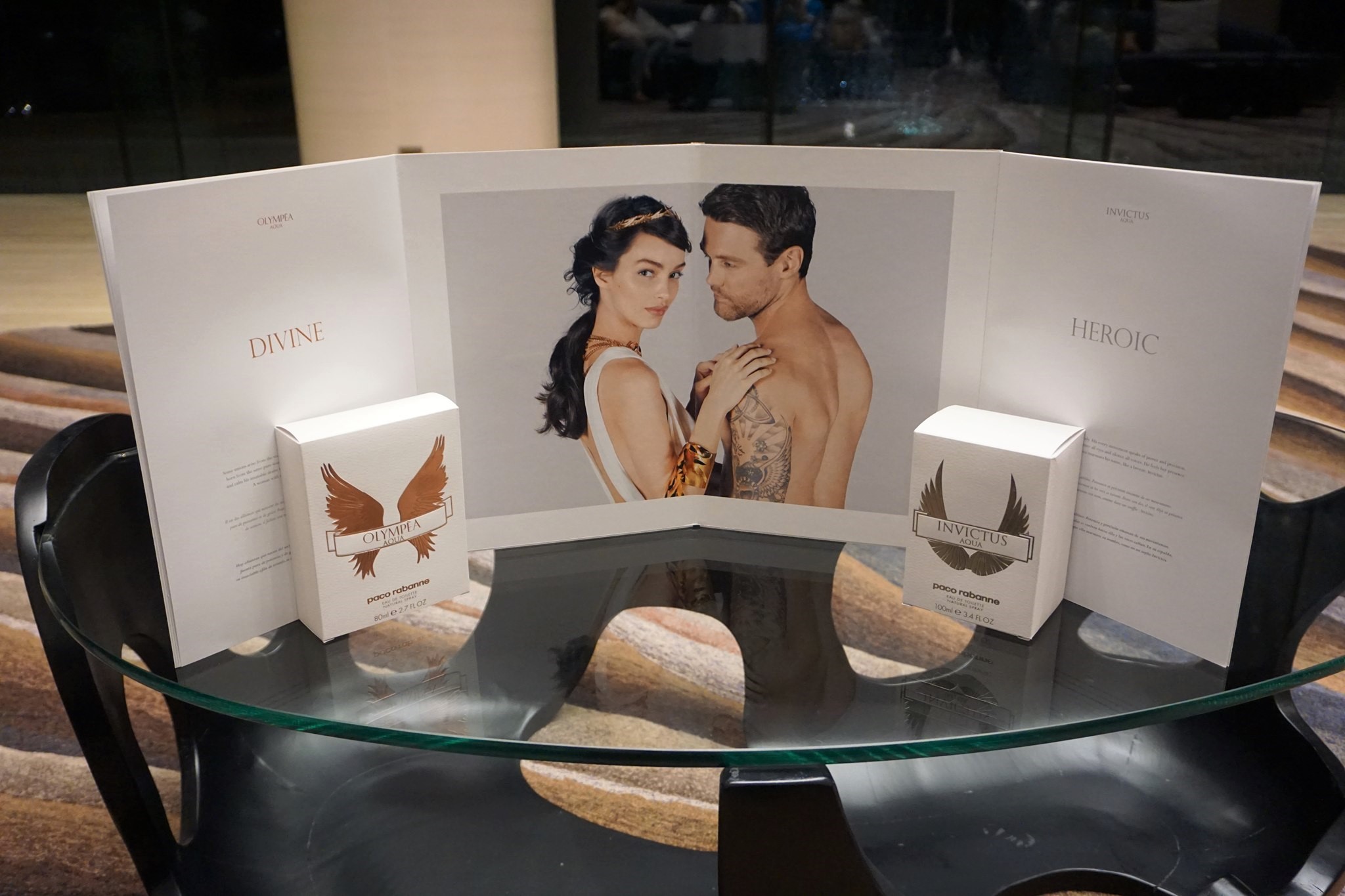 27. The Power Couple's Fragrance: Invictus Aqua for Men and Olympéa Aqua for Women – This year, Paco Rabanne launched variants of their bestselling fragrances. Called Invictus Aqua for Men and Olympéa Aqua for Women, Paco Rabanne ratained the same great marine and sporty scent of the original perfumes but tweaked the smell a bit to make it milder and more "aqua".
28. Brathwait Classic Slim Wrist Watch for Men Makes You Appreciate Minimalism – One of the most promising brands of watches that focuses on minimalism is Brathwait. From their online store, I picked their classic slim wrist watch for men which features a dome sapphire glass with anti-reflective coating on its dial. Could reading the time be any easier than this?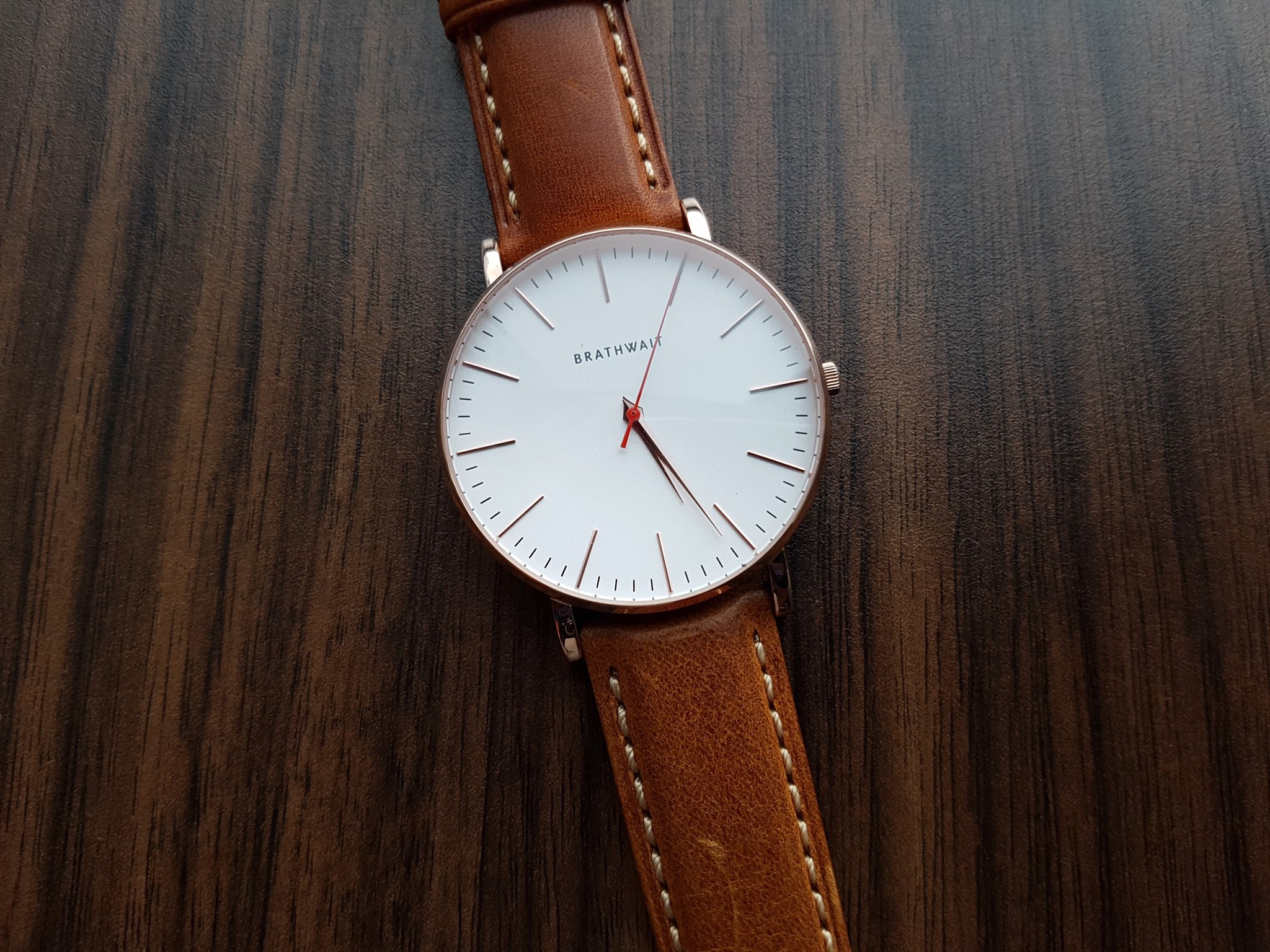 They were able to deliver my order from their headquarters in the US to my home in Makati in three days!
29. Bellroy Phone Pocket Plus from Urban Traveller is the Wallet for City Guys – One of my most interesting finds in 2016 in terms of men's accessories is Bellroy's Phone Pocket Plus which I got from Urban Traveller. What I like about it is that it keeps my phone, cash and cards in one slim and pocketable men's wallet. Definitely a must-have!
*    *    *    *
So those are the top stories that made it to Pinoy Guy Guide in 2016. Can you tell me which one is your favorite and which you found useful?
Now before we sign-off this year, I'd like to thank God, my family, friends, my gorgeous wife and of course YOU, my readers, for making my 2016 a happy and memorable one.
I'd also like to thank PGG's major partners this year: STM Bags, Bellroy, Urban Traveller, Azumi Boutique Hotel, Conrad Manila, Brathwait, Mr. Burberry, Paco Rabanne, Exclusively His, Samsung, Converse, Warner Brothers, Nivea Men, Century Tuna, Huawei, Nautica, Suitsupply and New York Fashion Week: Men's.
I hope you had a great year too and I wish that you enjoyed all the stories we featured here on the blog. Now join me as we raise our champagne glasses and bid 2016 farewell and welcome 2017 with a bang!
Have a Blessed and Happy New Year!
Cheers,
CHRIS