Every December, it has been a tradition here on Pinoy Guy Guide to review the past year's top posts and most significant stories that made it to PGG's headlines.
2014 was an awesome year, right? Yes indeed! There's the 2014 FIFA World Cup Brazil that the world had been waiting for. There were a lot of blessings and happy memories in our lives which we will truly cherish. I hope that you share the same sentiments as mine but in case you don't, I'm pretty confident that the coming year will be a much better one for all of us. Let's be positive. 🙂
So before all the fireworks light-up the sky tonight to welcome the new year, let's take a look at the Best of Pinoy Guy Guide in 2014, starting with…
1. Spicebomb Men's Fragrance by Viktor & Rolf – I started 2014 with a bomb by buying a new men's fragrance from the US called Spicebomb. The fragrance, which at present is still not available in the Philippines, is ideal for bar hopping and clubbing where you'll be smooching with women on the dance floor. LOL. Due to its strong scent however, I see this perfume as more suitable for colder climates. Check my entire review here.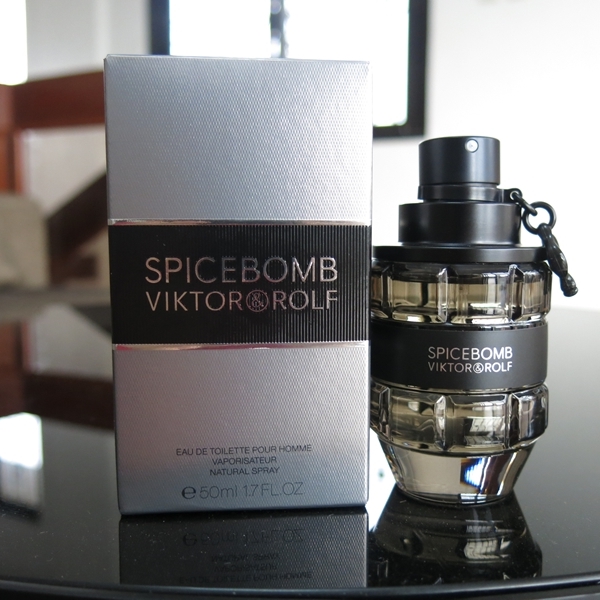 2. The 10-minute Haircut at HQ Barbershop – HQ Barbershop, located at SM City North EDSA, introduces the 10-minute haircut for guys with super busy lives. Now there is no excuse for you to have long and untidy hair.
3. PGG Show Your Style Season 3 – PGG's Show Your Style Season 3 which features our readers showing their best OOTDs ended in the early part of the year. Congratulations to the winners and thank you to all who participated.
4. Freego Men's Fashion for Summer 2014 – Freego introduced their Summer Men's Collection last February and their greatest innovation yet when it comes to menswear? Reversible clothing.
5. Penshoppe Men's Fashion for Summer 2014 – Penshoppe also showcased their Summer Menswear which focused on earth and nature-inspired clothing similar to what you'll see below.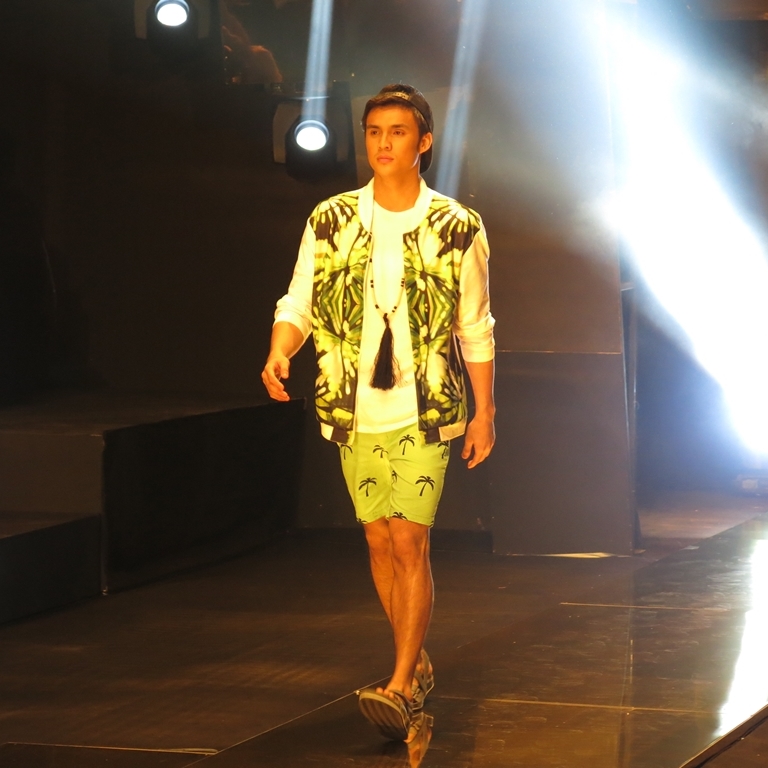 6. Cherry Mobile G1 Watchphone and other Men's Wearable Gadgets – Cherry Mobile, a local manufacturer of mobile phones, launched their first watchphone: the G1. Now it looks like all tech companies are joining the bandwagon in building wearable (and fashionable) gadgets.
7. Sprinto Men's Red-Orange Sunglasses for Summer 2014 – If you envy X-Men's Cyclops for his super cool red-orange sunglasses, then here's an affordable one that looks exactly like that. Available from Sprinto, these sunglasses will make you look like you have the mutant ability of shooting an optic blast straight from your eyes. LOL.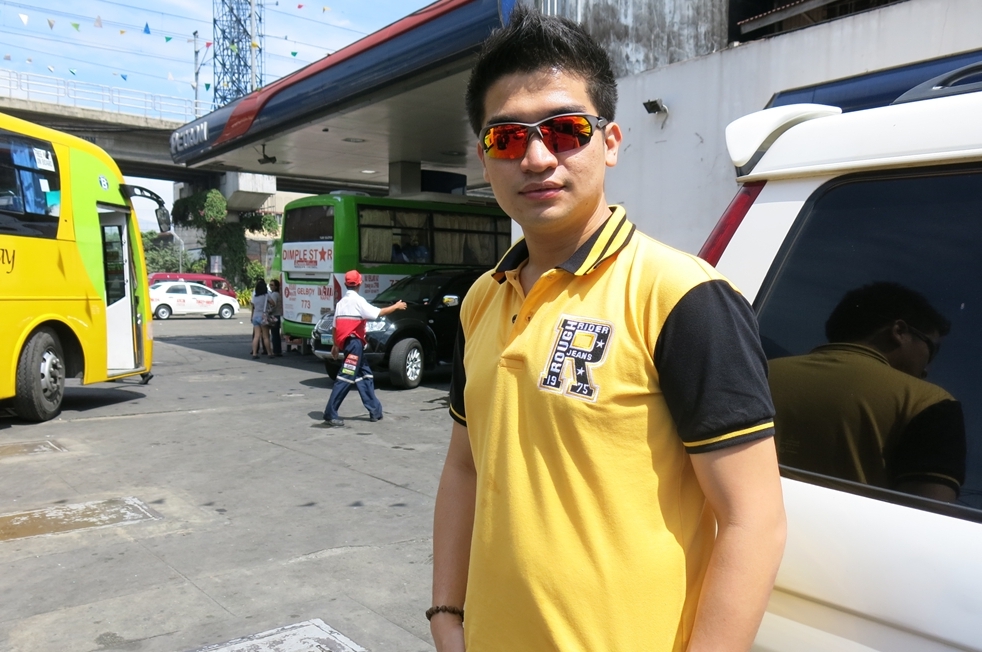 8. Gibi's Commendable Men's High-Cut Shoes – This is no doubt, one of my most favorite pair of shoes. Not only does it feel comfortable, it looks pretty sleek as well. I have worn this in several of my OOTDs on Instagram and I noticed a lot of readers asking where I bought it.
9. Cars to Drool for at the Manila International Autoshow 2014 – One of the events that I wait for each year is the Manila International Autoshow. Held last April, this show will truly make every guy drool. My two favorites? The Chevy Camaro and the Ford Mustang. It never fails to make me eyegasm.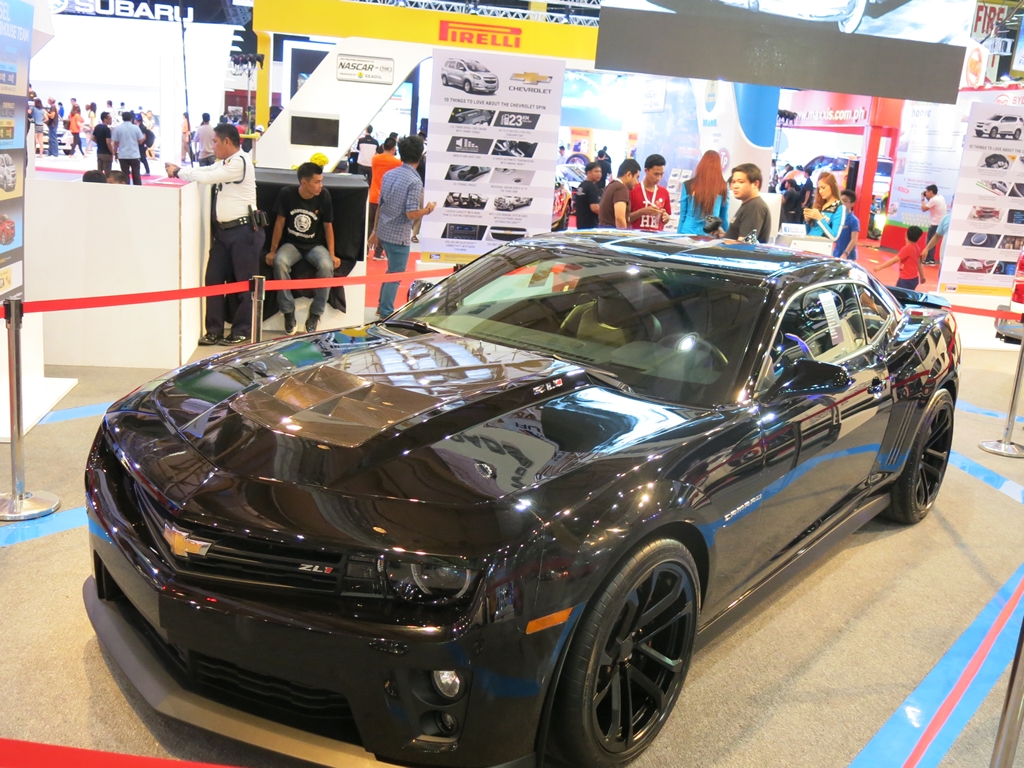 10. Tired of Apple and Samsung? How about Oppo Mobile Phones? – This year, Oppo Mobile Phones debuted in the Philippines. If you want something new (aside from Apple and Samsung), you may want to check out what Oppo has in store for you. Their phones are very innovative, especially the Oppo N1 and the Find 7.
11. The Ultimate Guide to Getting Your First Bachelor Pad – 2014 is the year where I wanted to improve on my punctuality in all aspects of my life and also become sort of semi-independent. In order to turn that vision into reality, I rented my first Bachelor Pad in Makati City. After almost a year of living near work and avoiding the extreme traffic conditions in the city, I am very proud to say that it is probably one of the best decisions I ever made as a grown-up man.
12. Good Finds at Von Dutch – just another OOTD from Von Dutch. Check it out.
13. Sonic Gear Evo 3 Pro Multimedia Speakers – as an audiophile, this set of multimedia speakers, which comes with a woofer, is the perfect companion for your PC. It has the bass to keep you headbanging all the time.
14. Felipe & Sons is the Manliest place to get a Haircut – that's true. Felipe & Sons, a barbershop in Makati City, has all the services that a man needs: haircut, back massage, shave, shoe shine and tailoring services. They serve beer and coffee and they have a huge TV on the wall where you can watch PBA and Solar Sports.
15. Isse Miyake L'Eau D'Issey Sport Men's Fragrance – one of the freshest scents for men, Isse Miyake Sport makes you smell like you just came out of the shower.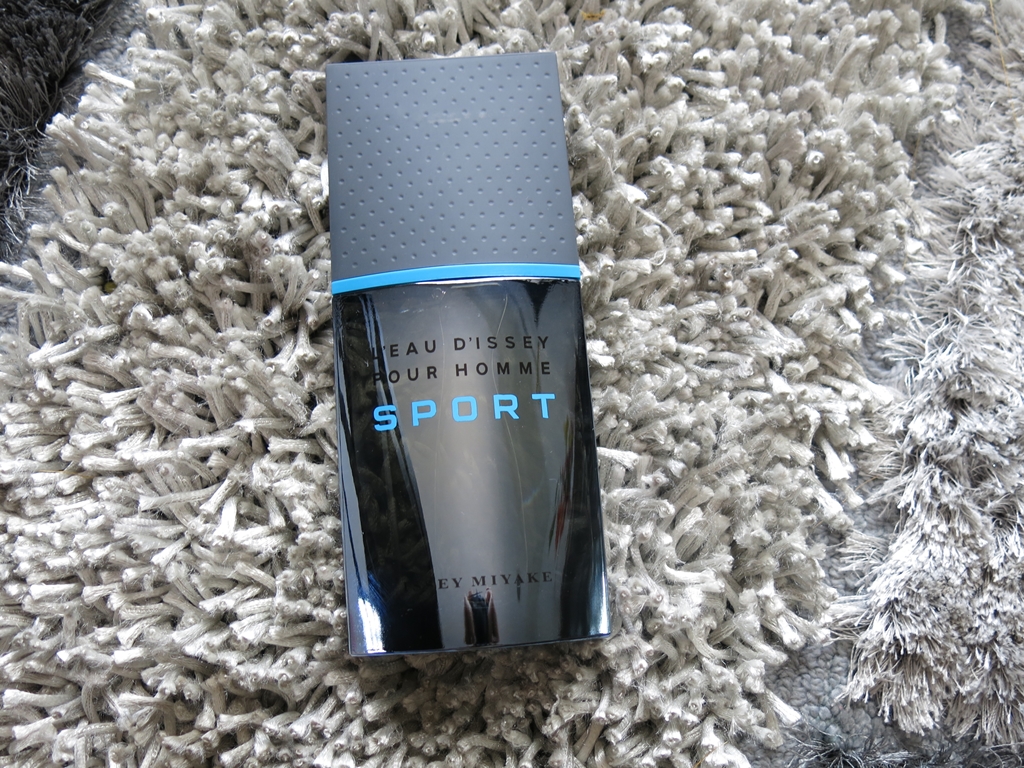 16. A Glimpse of Fitness First Platinum SM Aura – oh boy, have you seen Fitness First Platinum SM Aura? This gym, is by far, the best I've seen yet. It resembles a hotel gym and they provide almost everything you need to exercise: workout clothes, towels, toiletries and so much more.
17. Sony VAIO Pro 13 Sleek and Ultraportable Laptop for Stylish Men – Sony VAIO is kickass. They have done an awesome job in building a very slim and ultraportable laptop. At the time of its launch, the VAIO Pro 13 is the most lightweight in the world. It's a shame that Sony sold the VAIO business unit to another company.
18. Looking for a new hobby? Try Archery. – Bored with your life? Why not try something new? Written by PGG contributor Kilo, this article talks about everything you need to know in order to get started with archery.
19. Epic Night with RRJ for FHM's 100 Sexiest Victory Party 2014 – One of the most awaited events by the bros: FHM's 100 Sexiest. My personal favorites include Ehra Madrigal, Kristine Santamena and Marian Rivera, of course.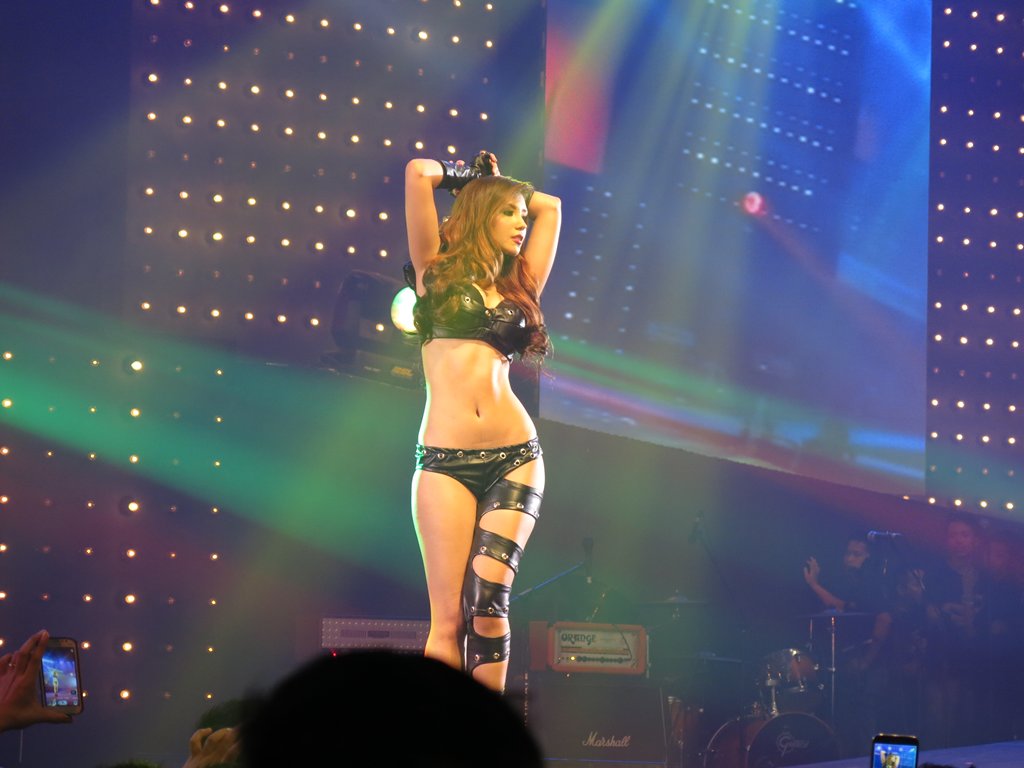 20. Nike Free (The Repeat) Men's Running Shoes – Sometimes, a product is too good that you buy them twice one after the other. Nike Free is one of those products. In my opinion, it is one of the best running shoes that exist today.
21. Jogger Pants and Wrinkled Shirts for Men – Jogger Pants is the biggest trend that hit men's fashion this year. Pair it up with wrinkled shirts and you'll be turning heads as you walk by. Talk about swag.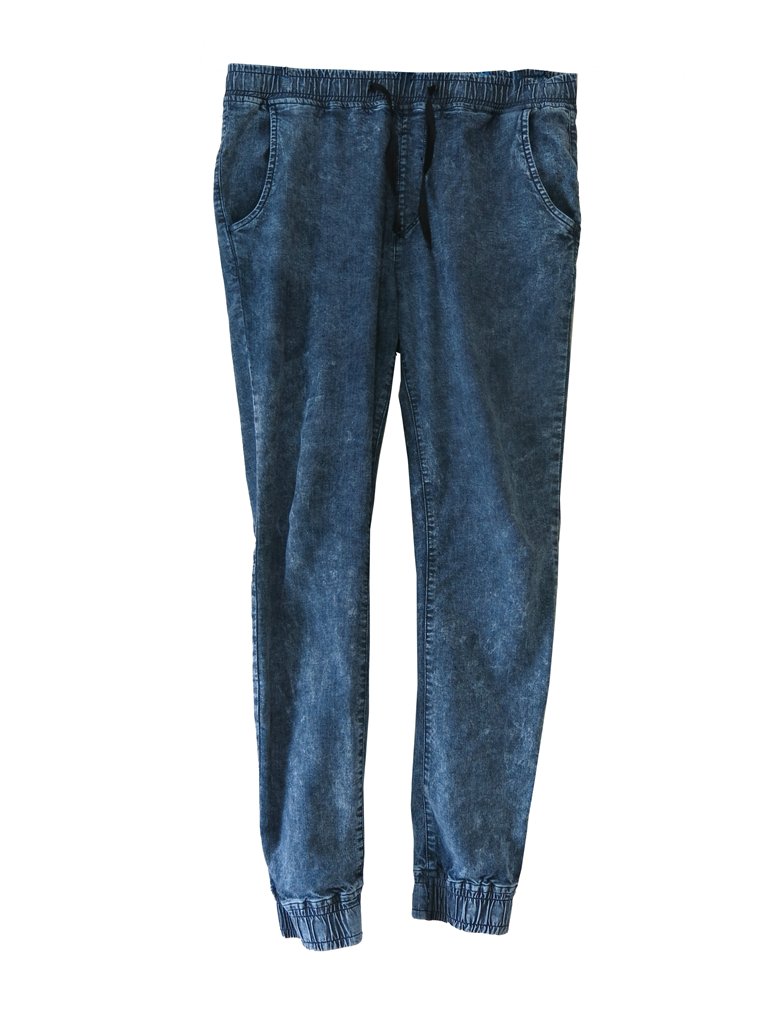 22. Denim and Layering for Men's Fashion this Rainy Season 2014 – This year's rainy season is all about wearing layered tops and folding the lower part of your jeans outward.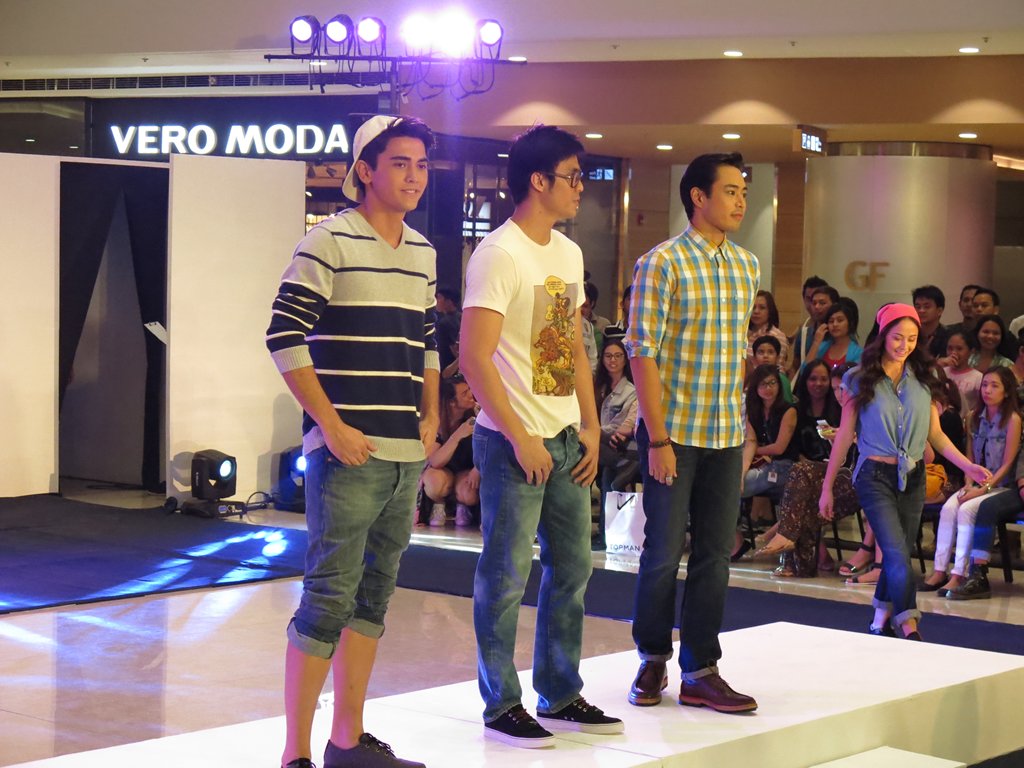 23. Sports Barbers: The Rugged but Professional Hairstyle – Sports Barbers which has branches outside Metro Manila, is a good place to get a haircut. Not only did I had my hair trimmed, I also had it colored. Check out my "look-my-hair-is-ash-blonde" hairstyle here.
24. Toys for the Big Boys: Asus ZenFone 4 and Asus ZenFone 5 – This year, Asus did a wonderful job of releasing two smartphones in the country. I particularly loved the Asus ZenFone 5. This smartphone is Android-based and it has awesome features including an 8 Megapixel Camera and a dual core processor.
25. Adidas Multipurpose Red and Black Men's Backpack – As a blogger, I often carry lots of stuff with me: tablet, laptop, gym clothes, shoes and more. This bag here from Adidas does its job well by keeping my stuff in order whenever I go out. It is by far, one of the most durable and stylish athletic bags I've ever had. After months of usage, I'm surprised I haven't broken it yet given that I torture this bag by putting heavy things in it.
26. Teddy's Bigger Burgers: Another Place to Eat with the Bros – As guys, we love to eat don't we? Teddy's Bigger Burgers, which is a food chain that comes to us from Hawaii, recently opened their first store in Greenbelt. They have HUGE sized burgers and their milk shakes are just too addicting.
27. LG G3 Smartphone: Never Too Late for Praise – It was never my intention to buy a new phone this year. But when my old one broke for good, I had no choice but to get a replacement. Of all the Androids out there, the one that really has the charm and features that I needed is the LG G3 Smartphone. Check it out as it is one of the best phones from LG yet. Most of my PGG posts on Twitter, Facebook and Instagram were published using LG G3.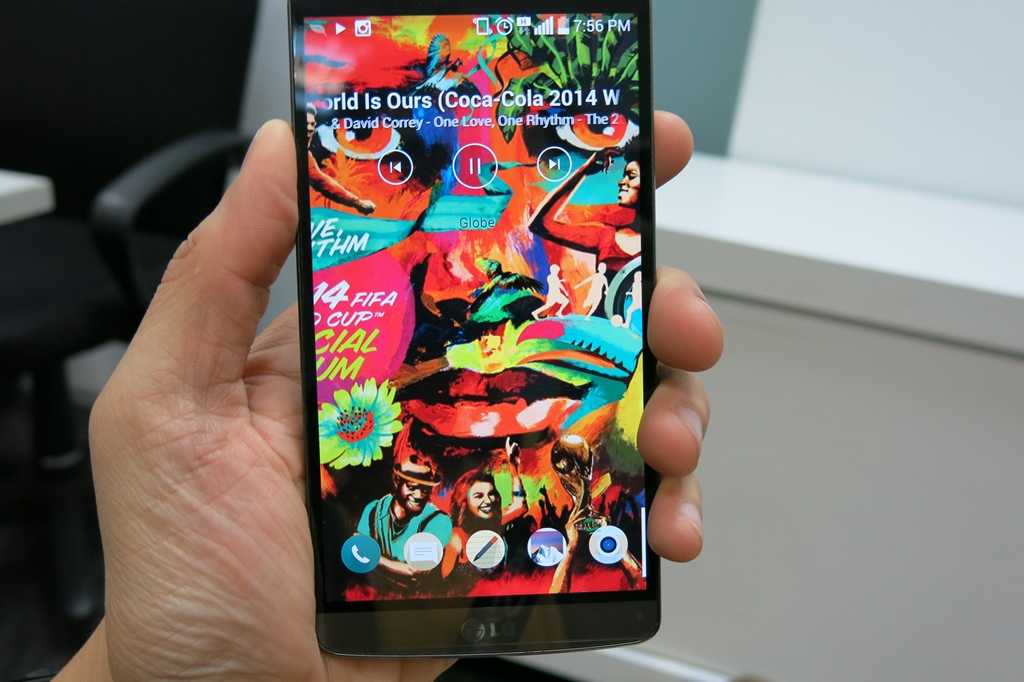 28. Aéropostale Sport Cologne for Guys – Looking for a decent and affordable cologne for daily use? Look no further because Aéro Sport Cologne for Guys is all you need.
29. Top 5 Grooming Products for Asian and Filipino Men – This study shows what are the Top 5 Grooming Products for Men. Can you guess which one topped the list? Find out.
30. Wrangler Launches Timber Creek for Men in the Philippines –  Wrangler, best-known for its denim, introduced the Timber Creek product line which consists of khakis for men. Check them out for relaxed, casual apparel.
31. Naked Truth: The Bench Underwear and Denim Fashion Show 2014 – Bench staged their latest underwear and denim fashion show at the Mall of Asia Arena last October. It showcased top local celebrities wearing their latest undergarments and jeans. And yes, Ellen Adarna was the highlight of the show.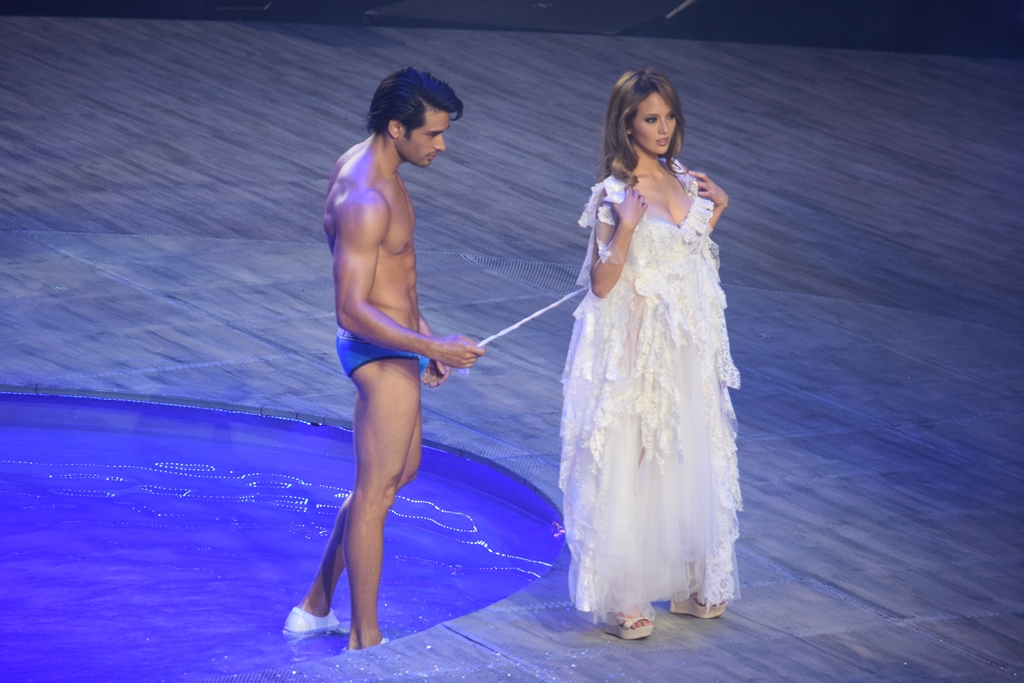 32. Four Parkour Skills I learned from Schick and Ninja Academy – This 2014, I learned a new skill. Parkour, which is sometimes called Freerunning, is one hobby you should try at least once in your lifetime while still young. It comes with risks though. Be sure you know what you are doing and learn only from the experts.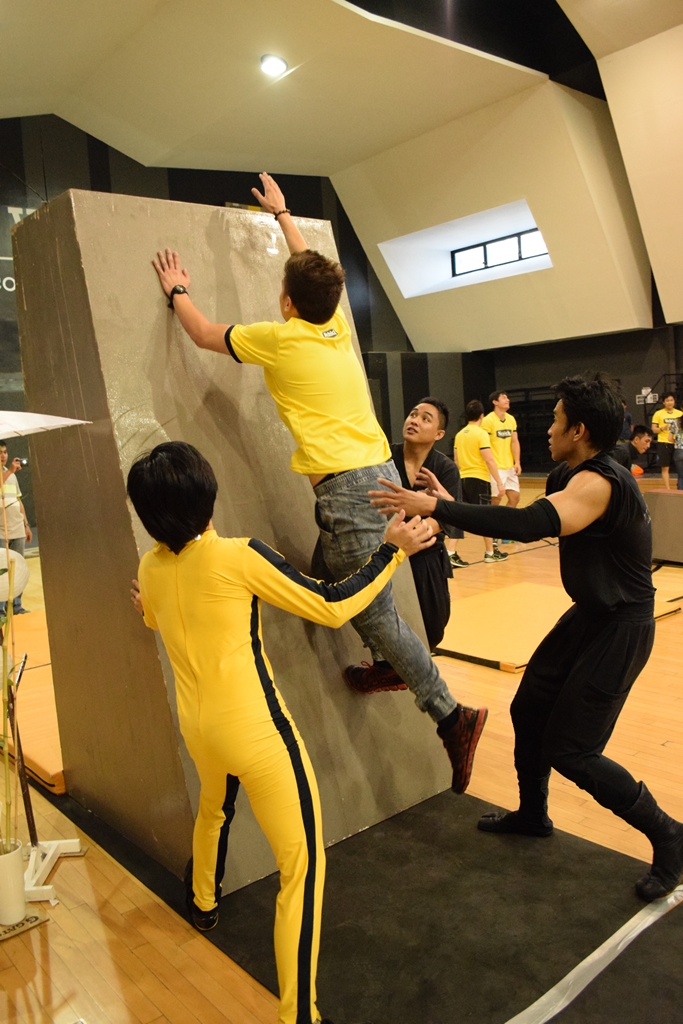 33. Superdry Men's Fashion for Holiday 2014 – Superdry is what people often mistake for a Japanese apparel brand. But no, it's not. It's a British brand which is fond of printing Japanese texts on their shirts for decorative purposes. And guess what? It seems to appeal to a lot of people including me.
34: Toys for the Big Boys: Fujifilm X100T – One of the rare digital cameras with a rare viewfinder, the X100T is the current top-of-the-line camera from Fujifilm. It comes with a hefty price tag though.
35. Varsity Shirt for Guys this Holiday Season – Looks like this year's trend is all about "athletic" wear. From jogger pants to varsity shirts like this.
36. Lee Cooper British-Inspired Men's Fashion now in Market! Market! – Here's the truth: I always end up buying something whenever I see Lee Cooper in Landmark Trinoma. They have one of the most stylish men's casual apparel that you can find around. Good thing they opened up their first standalone store in Market! Market! You'll be sure to find me there frequently with a lot of shopping bags in hand but completely broke. Haha!
37. Men's Teal Checkered (Gingham) Long Sleeves for the City Worker – Here's an outfit which you can wear from morning at the office, 'til night out at a bar.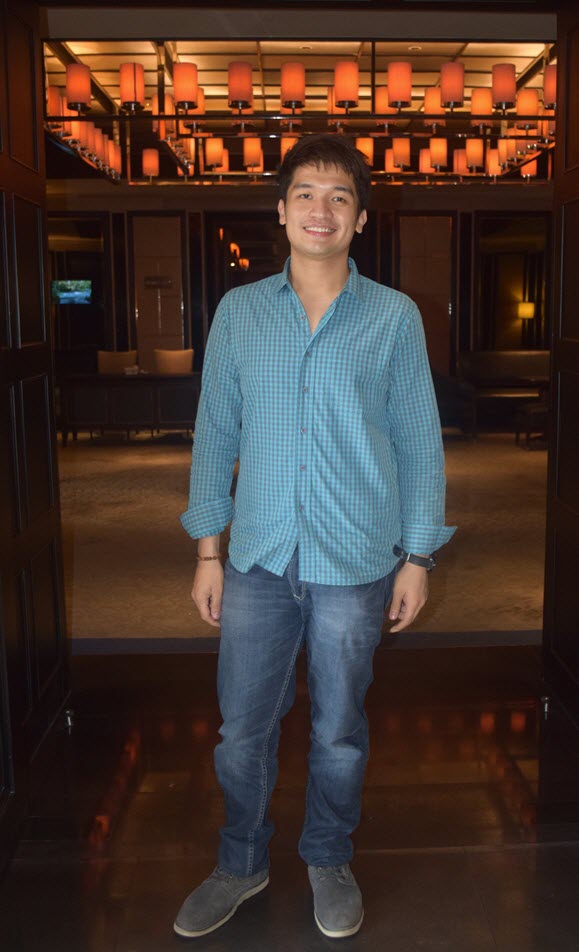 38. Savoy Luxury Men's Watches and Signet Bespoke Trunk Show – If Rolex and Tudor are too luxurious and expensive for you, one brand of watch you may want to check out is Savoy. Savoy is a Swiss luxury brand that sells timepieces that ranges from 50,000 to 100,000 Pesos. It is still considered as luxury though not as costly as the other two brands.
39. 101 New York Modern Office Wear for Men – When it comes to office wear, my top choice would be 101 New York. Their apparel is not too formal, not too casual. It's something that is "just right" for modern office wear in Makati City. It's one of the brands I highly-recommend.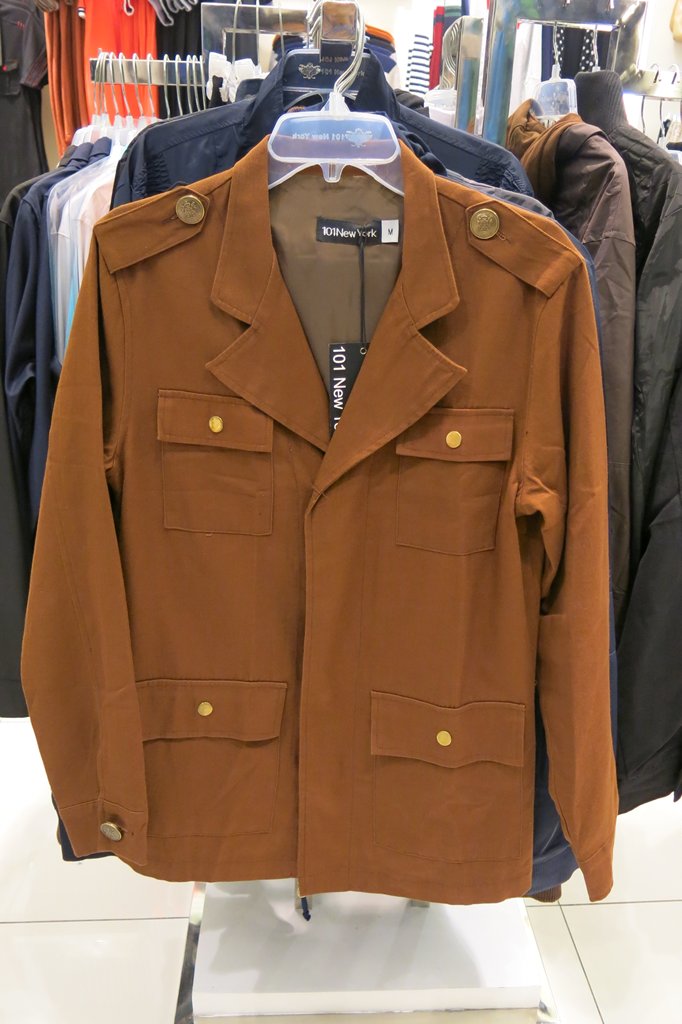 40. Giordano Men's Fashion for Christmas/Holidays 2014 – Giordano celebrated their 25th anniversary here in the Philippines by holding a Circus-themed Anniversary Celebration in Eastwood City. During the party, they launched their dashing Holiday apparel. I noticed from their collection that they are starting to move away from plain shirts, to something with a little more designs without losing Giordano's "minimalistic" identity.
41. Where to find Budget-Trendy Clothing for Men – We have a new Pinoy Guy Guide contributor on board named Mac and he shares with us the cheapest places to find trendy menswear. Check out his post and you'll be surprised with how much money you can save from buying in these places.
42. NBA Store Philippines is now open for Basketball Fans – The Philippines is truly in the "Basketball Map" of the world. After putting an NBA Cafe in SM Aura, they also launched the first NBA Store in the Philippines (and in Southeast Asia) at the Glorietta Mall in Makati City. There you'll find NBA-branded apparel, footwear, memorabilia and so much more. Hoops addicts will surely love this store.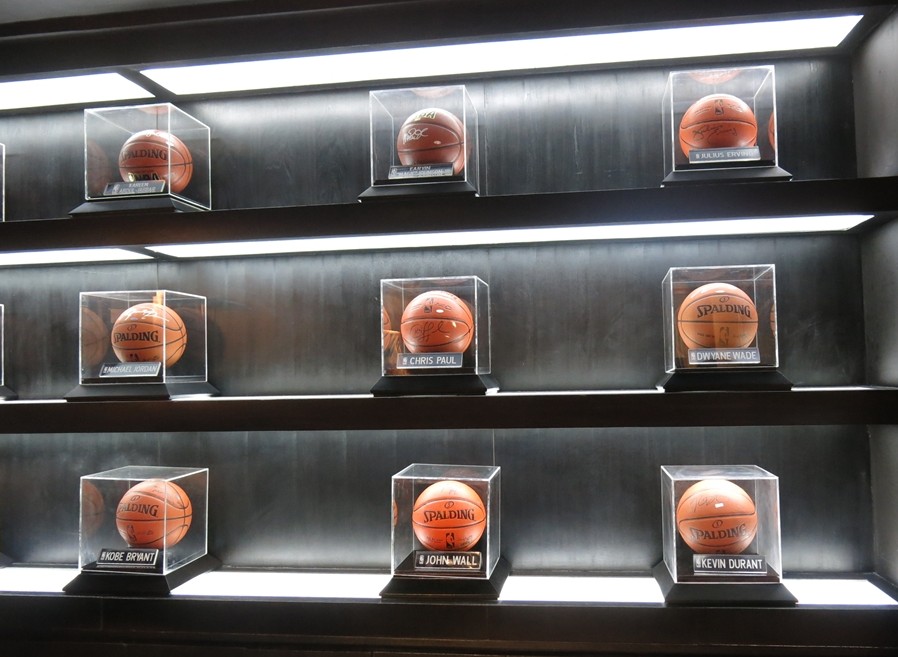 43. 8 Attractions to see in Manila – Over here and here, you'll find the latest happenings in Metro Manila this Q4 of 2014. You'll find new hangouts and places to party with your friends.
And finally, Pinoy Guy Guide's biggest project of 2014 is PGG Project Brotherhood. The PGG Project Brotherhood is where we featured loyal readers of the blog, both old and new, who have stayed with us through all these years. Dubbed as "Project Bro", we showcased a number of readers wearing the colors and shirts of Pinoy Guy Guide with the slogan "Welcome to the Brotherhood".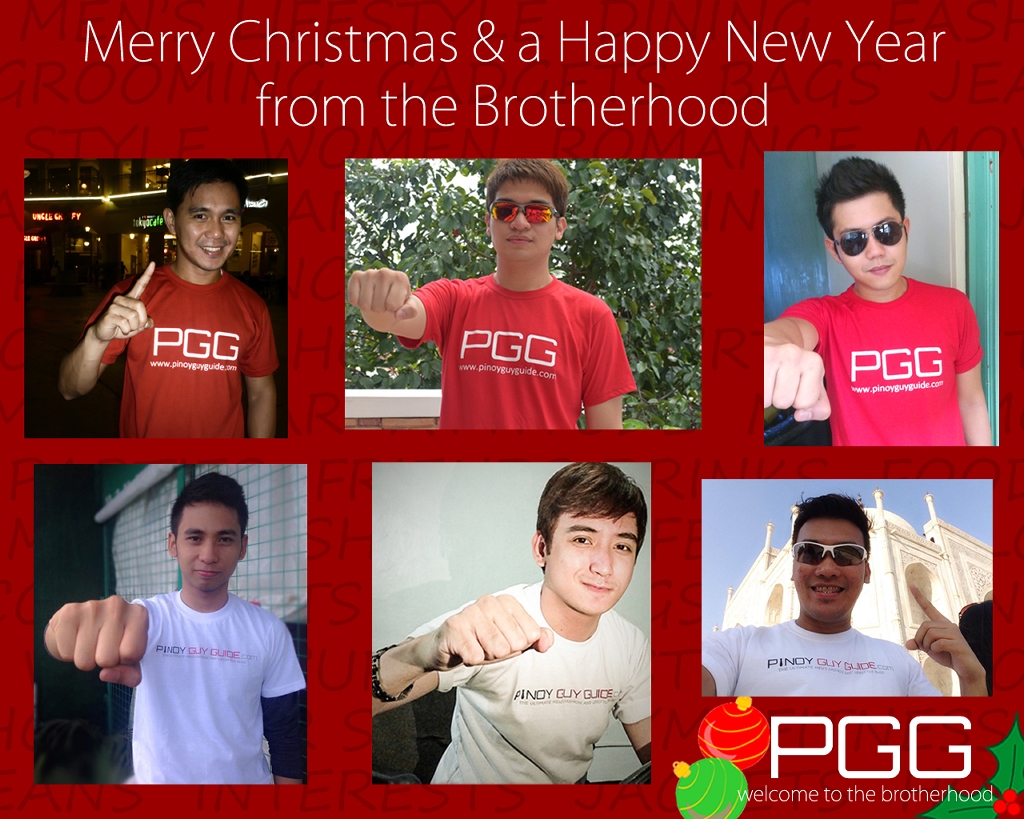 Project Bro is still ongoing. The PGG Brotherhood shirts are available for 495 pesos only and you can order them by emailing us here or by contacting 09276554466. Get your PGG Brotherhood Shirt and get a chance to be featured in PGG's Facebook, Twitter and Instagram pages.
*    *    *    *
Now before we end this year, I'd like to thank Pinoy Guy Guide's major sponsors: Coca-Cola, 101 New York, Schick, Lee Cooper, Toyota, PLDT, TeleTech, Johnnie Walker, Rough Rider Jeans, FHM, Mastercard, Stores Specialists Inc, and many more. Thanks for supporting our men's website and looking forward to collaborate with you more.
So that's it: Happy New Year bros! Thanks for hanging out with us for the past year. I'm looking forward to more interactions with you this coming 2015. I'm really excited! Please stay in touch. Connect with PGG on Facebook, Twitter, Instagram, Forums and Email List. See you there.
Cheers!
Chris