It's the time again when we take a trip down the memory lane and see what has happened in the past year.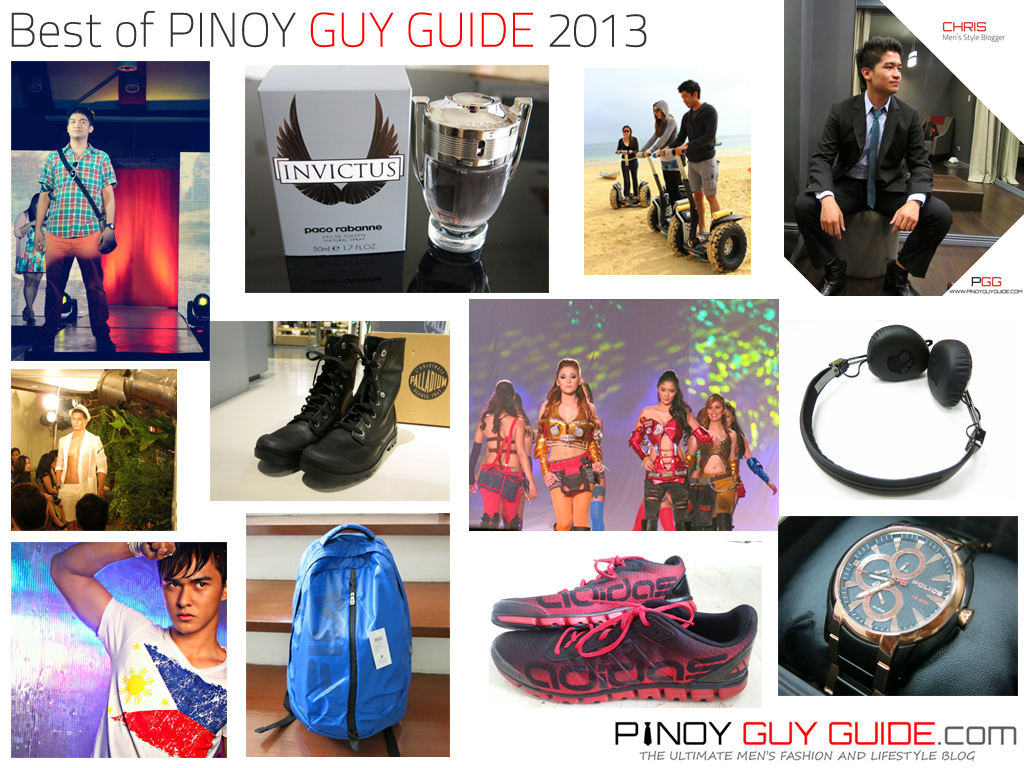 Truth be told, 2013 was a roller-coaster ride for me. I literally had ups and downs. In February of this year, I was blessed to become one of the brand ambassadors of Dockers where I walked the runway for their fashion show. Then some time in March, the IT company I work for sent me to San Francisco, California to visit our office headquarters and I could never be as grateful to them. After the short trip, I got a really bad stomachache a few weeks after arriving in Manila to the point that I was rushed and confined at the hospital. Perhaps that was due to overeating in the US

But thank God, I recovered and became perfectly healthy again after a couple of days.
Then in the middle of the year, I had my first taste of Speed Dating. It was an awesome experience and if you ever wondered if something came out of it – well let's just say that I'm still working it out. Don't worry, you'll be the first to know.
Now, in the second half of the year, I got invited to many fashion and lifestyle events to represent the readership of Pinoy Guy Guide. Some of the most interesting ones include FHM's 100 Sexiest Victory Party, Sole Slam Manila Car Show, Philippine Fashion Week and Forward Fashion, an event hosted by the US Ambassador in Manila.
Though 2013 was a roller-coaster ride, there were much more ups than downs and I could never be as thankful for the year that passed. More importantly, PGG is growing readership and I thank you for your continued support and patronage of the PGG blog and forums throughout the years.
Now, isn't that too much of an intro dudes? Haha. So without further delay, let's get the ball rolling and list down the Top PGG Stories that made great headlines in the past year. It's the Best of Pinoy Guy Guide in 2013.
1. iFit: The shirt for all you gym buffs – iFit is a men's brand that sells fit and muscle shirts. Their shirts only come in free size because they believe that only one size fits guys with the right body proportions. They are perfect for those who want to show-off their physique. I'm just not sure though if their store in Greenhills still exists or if they transferred elsewhere. I don't see an update in their Facebook page these days.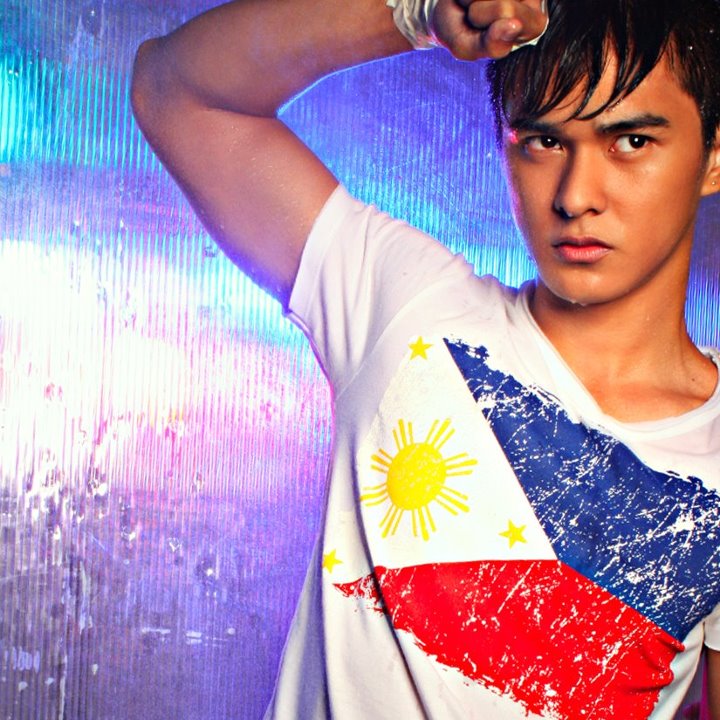 2. Toys for the Big Boys: Segway PT – this toy which you will commonly see at Mall of Asia's By the Bay, Centris and also at Bonifacio High Street got all the hype in 2013. However, with a price tag of 450,000 Pesos, I do think it costs too high for most people to own. But nevertheless, it's one great toy for the big boys who have the money.
3. That Milanos High Cut Men's Boots – Milanos launched this shoe back in January. My brother saw and bought it first and it just made me envious.
4. Are your gadgets making you antisocial? – Ever noticed how people who are seated right in front of each other in parties do not speak but instead just play with their smartphones and gadgets? Don't you think that technology is making us a bit antisocial to some degree? Well, this post is dedicated to that.
5. Tattoo Designs for Men that Rock – In the past year, three of my friends got themselves tattooed and tattoo studios keep sprouting everywhere. This write-up is about tattoo designs for those of you thinking about getting permanently-inked.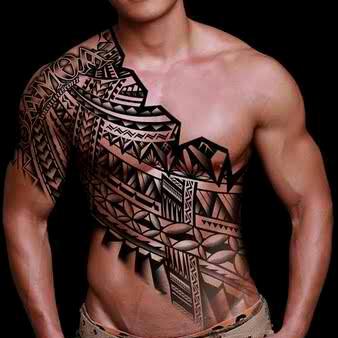 6. Wish Washable Men's Color Hair Spray – Want to get your hair dyed but too afraid if you can pull it off? Or perhaps you just want to try color on your hair for a party and have it washed the next day. Wish Washable Men's Color Hair Spray is a good one which you can try. They are available in Watsons.
7. Aéropostale is coming to Manila –  Rumors had it that they were coming. And indeed, they finally came. Welcome to the Philippines Aéro! I am a huge fan.
8. Dockers Spring and Summer Men's Fashion 2013 – Last February, I got invited by Dockers to do a fashion show with them for their Summer collection. Thank you Dockers for having me as one of your brand ambassadors.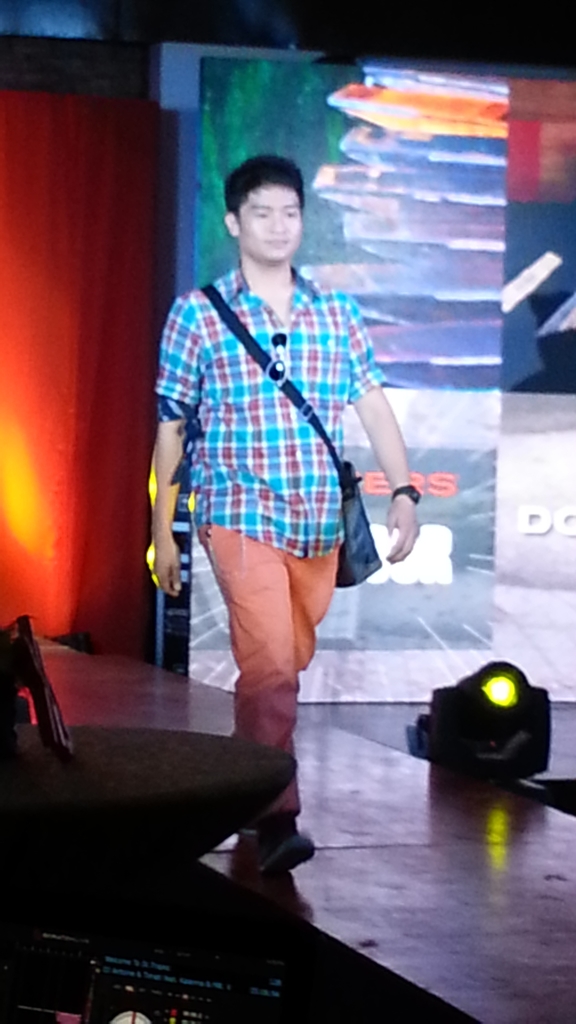 9. Save Me San Francisco (from spending too much) – During my trip to San Francisco, there were so many things to see, so many clothes to buy. I found my credit card smoking after being swiped here and there but it's all worth it. Some of the shoes I bought are from the brands DC, Vans and Adidas.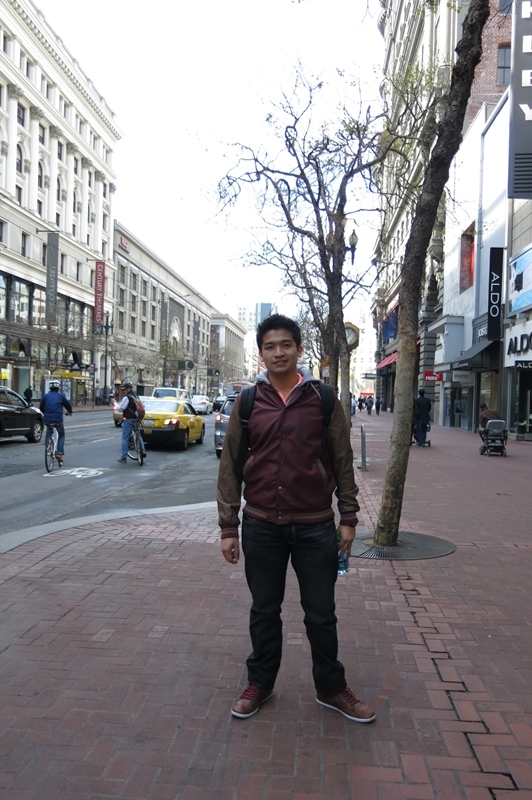 10. Men's Mesh Belts – These belts which look like woven canvas are amazing. They became a hit in the first half of the year and I still see a few recently. It's actually nice and I hope to see more of it next year.
11. Mix & Match: Shorts and Long-Sleeves Look for Summer – I experimented with some of the clothes that I have. I mixed and matched shorts with long-sleeves for the summer and this post shows how it looks like. I think it's pretty cool.
12. Fitness First ABS-CBN to close; New Platinum Branch to open? – For Fitness First members, it's sad to see their ABS-CBN branch close. But hey, their management is building a Platinum branch at SM Aura which is set to open in the first quarter of 2014.
13. Date Gone Wrong (and How to Escape) – Exactly what do you do when you are on a first date with someone you don't really like? Find out how my experience was and what tips I can give you to escape the awkwardness without hurting your date.
14. Like Father, Like Baby. It's All About Style. – They say that once you become married and have kids, you are doomed. You are no longer as cool as you were but hey, the photo in this post which I stumbled upon on Pinterest proves that you can still be cool even when you are no longer in your teens and twenties.
15. Like a Boss Cap for Men – The cap in this article got a lot of people staring whenever I wear it.
16. Getting Dapper with Pastel Colors and Back to School Bags – Pastel colors are so in this 2013. They are on men's shirts, pants and believe it or not, pastel colors are on men's hair too as you have seen here.
17. Pink Basketball Shoes and Socks for Men – Cager Ryan Araña has set a fashion trend among basketball players today: pink shoes and pink socks. Even my friends who are certified ballers got themselves wearing pink on their feet.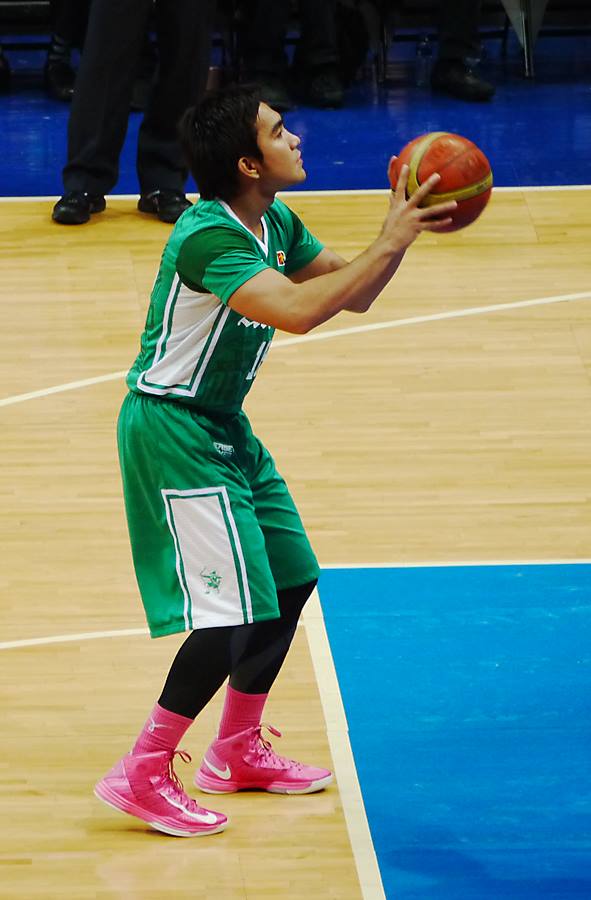 18. Toys for the Big Boys: HP Envy Phoenix H9-1120D Desktop Computer – One of the best gifts I bought myself. This powerful computer is what I use to maintain, update and write on this blog. I also use it for watching HD movies and also for editing pictures and creating videos. It's just awesome!
19. Mossimo Button Fly Semi-Stretchable Jeans for Men – Perhaps one of the best jeans I bought this year. It's just so comfortable to wear that I find myself wearing it a little too often.
20. The Thrill of Your Life at Camp Benjamin – Last June, our company organized a massive team building at a resort-farm somewhere in Cavite. We played Amazing Race kind of games and it was my first time ever to ride on a zip line. Read this to find out more about how fun my experience was. You can also suggest a similar activity at your own workplace.
21. Topman Men's Wallet – After losing my Kenneth Cole wallet, I had to buy a replacement. This inexpensive one from Topman is a good buy. I still use it to date as my primary wallet.
22. Fila Hague Men's Backpack – Although no longer as popular as they used to back in the late 90's and early 2000's, Fila remains to be a good choice for athletic apparel and accessories. The Fila Hague Men's Backpack here is one example of a stylish and sports backpack.
23. FHM 100 Sexiest Women 2013 Victory Party Pictures with Petrol Philippines – This year, Pinoy Guy Guide had a chance to cover FHM's 100 Sexiest Women Victory Party. Check out the hot pictures of this year's top 100. By the way, thanks to Petrol Philippines who is the principal sponsor of the event.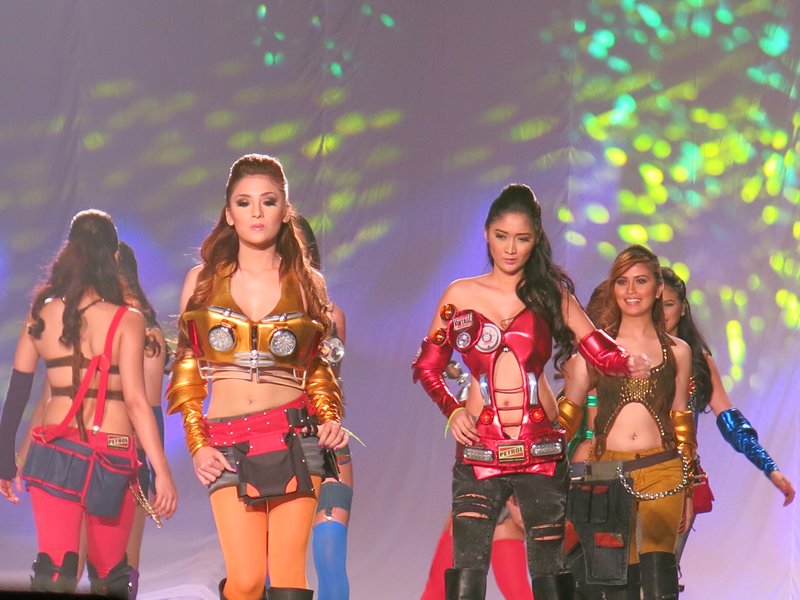 24. Affordable Style from Men's Club by Avon – Think that Avon is a women's brand only? Think again. This post showcases men's accessories from Avon Men's Club. You will love it.
25. TIÑO Suits for Men: It's Time To Get Formal – Last July, I finally came into full understanding how bespoke tailoring is done – thanks to our friends from TIÑO. Aside from the classy suits that I tried at their shop, I was also able to check out their barongs for men which you are sure to like.
26. The Rebellious Footballer Men's Hairstyle – I was back at Azta Urban Salon again for another dose of hairstyling. They are one of my trusted salons out there whenever I want to get a makeover. This time they styled my hair footballer-style or should I say One Direction style? LOL. But hey, don't get me wrong. I really loved it!
27. Skullcandy Navigator: Supreme Sound for the Stylish Men – Skullcandy never fails to come up with stylish headphones for hipsters. The Navigator is one baby you wouldn't want to miss. You may also want to check out their recently launched headphones called the Crusher which has bass that you can actually feel.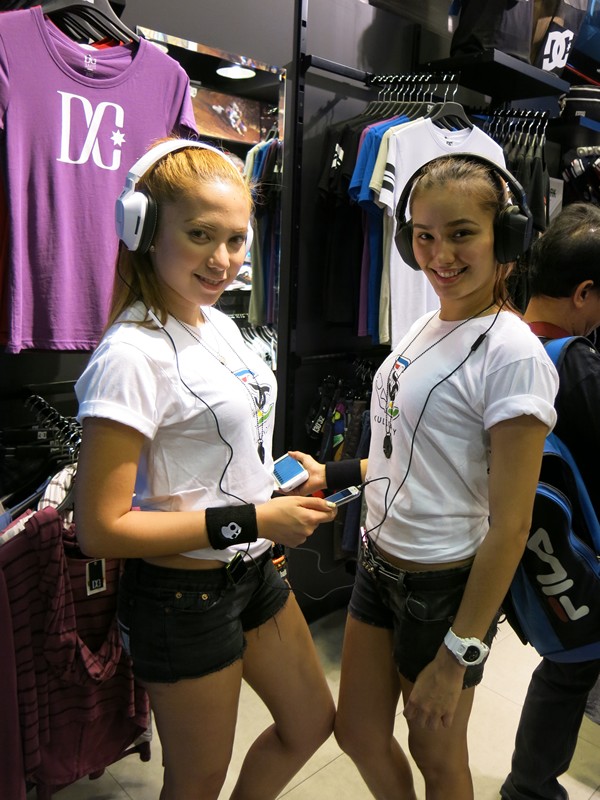 28.  Ego Men's Biker Jacket – Here is a 999 Peso biker jacket that would never fail to attract the women you meet. Eventhough it is synthetic and not authentic leather, I still find a lot of people asking me where I bought it.
29. Native Howard Men's Foam Rubber Shoes – These clogs made up of foam rubber are a good alternative to your casual shoes especially during the rainy season.
30. Marks & Spencer Men's Fashion at Lower Prices – If you are a fan of M&S, you'll become a bigger fan now that they've started lowering prices on their men's apparel. And nope, it's not because they are on sale, it's because they are reducing the prices permanently.
31. Speed Dating Conundrum: To Join or Not To Join? – If you ever got invited into one, you should try it at least once, for the sake of experience. If you find a match, good for you. If not, move on.
32. Missing that Preppy Look – When reading international style magazines, I envy the look of the Ivy League students. I used to wear a similar get-up as a kid so this time, I tried one myself as a grown-up and it did look fantastic.
33. Forward Fashion: Stylish Clothes that are Eco-Friendly – Back in September, I felt really honored when the US Embassy in Manila invited Pinoy Guy Guide to cover the fashion show event at the ambassador's residence at Forbes Park. The event showcased stylish clothes which are environment-friendly.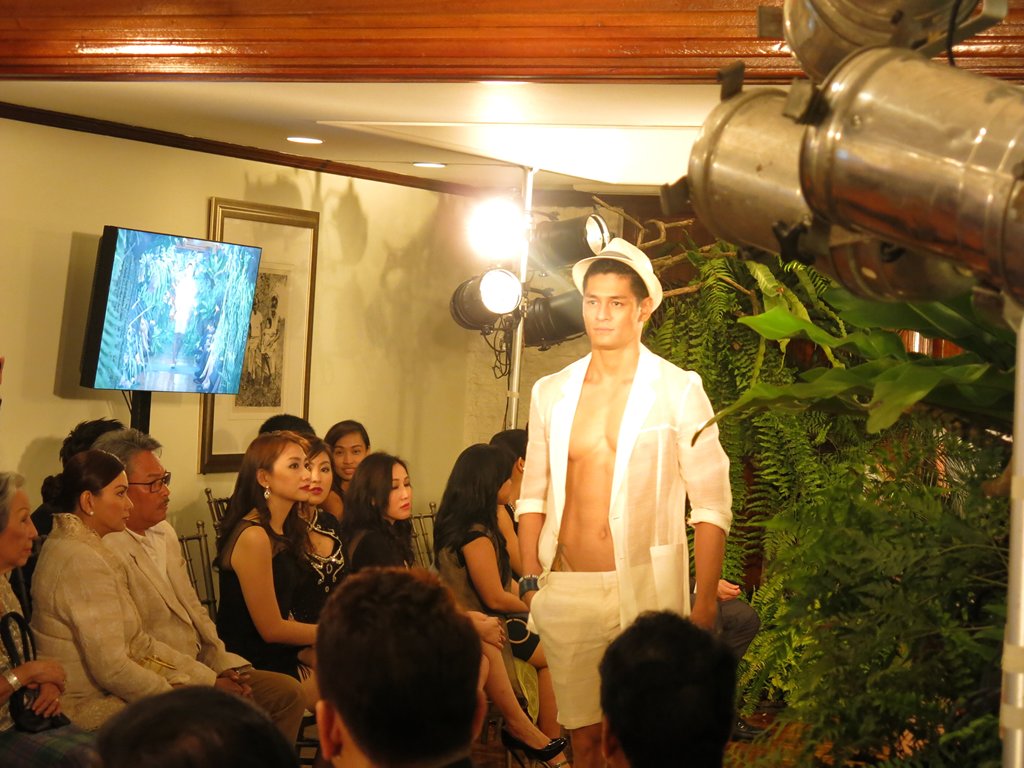 34. SPOTTED: Gatsby Moving Rubber now in the Philippines – Finally, after five years of waiting, Gatsby brings its Moving Rubber hair product to the Philippines.
35. Shades of Blue for Smart Casual Menswear – Ever wondered what smart casual is? Then this post will help you get a better picture.
36. World Balance Gunther Men's Casual Shoes – This 2013, World Balance has been releasing really eye-catching shoes. The Gunther is one of them. They also launched a sub-brand called Easy Soft whose product line are foam rubber shoes as you will see here.
37. Hashtag Generation of Style  – We love using hashtags on Facebook, Twitter and Instagram. Penshoppe noticed this so they released statement shirts which contain hashtags too. #push
38. Police Independence Men's Watch – This is one of the most expensive timepieces I ever owned. But I think it is really worth it because it looks so damn good.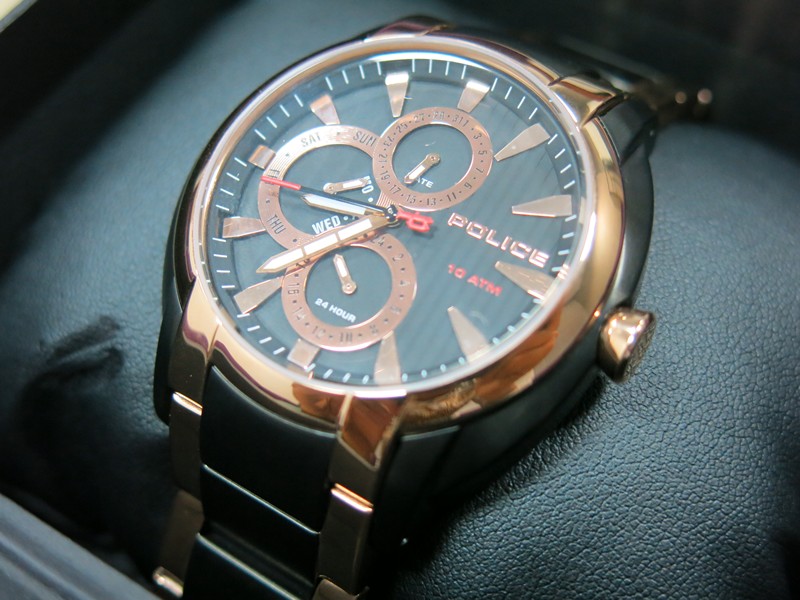 39. A Guy's Guide to Costume Parties – Once in a while you will be invited to costume parties. In this article, I wrote a guide on how to dress up for different costume party themes.
40. Crazy for Combat-Style Men's Boots – These pair of boots which I got from Palladium never fails to make heads turn.
41. Paco Rabanne launches impressive Invictus Men's Fragrance – 2013 marks the year when Paco Rabanne launched their newest men's fragrance called Invictus. I rated this perfume a 9.2/10 for its unique scent.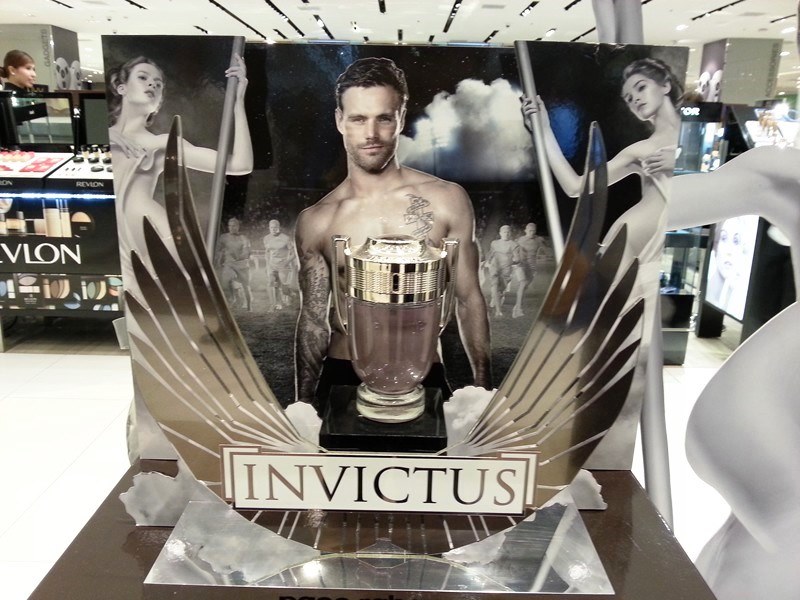 42. adidas Unite All Originals Men's FW 2013 Collection – By collaborating with several artists, adidas Originals proves that they are not just a sportswear brand but more of an overall casual/lifestyle brand.
And of course, 2013 is the year when we kicked-off Season 3 of PGG Show Your Style. Just in case you are wondering what it is, it is a contest wherein PGG readers will send their OOTD and Lookbook-inspired outfits and get a chance to be featured at the front page of the blog and at the same time win prizes. The contest is still on-going and we have Birkenstock as the major sponsor. The announcement of winners will be some time in January 2014.
Thank you for being part of PGG this past year and I'm really looking forward to see you chatting up with me on Facebook, Twitter, Instagram and at the PGG Forums. I also hope to meet you in person.
Happy New Year. Happy 2014!
Cheers,
Chris